Host: Daniel, Dr. TCC | News Preparation: Dr. TCC | Director: ZhaxiZhuoma | Proofreading: BBT
There has been significant progress in the past few weeks. In the two weeks just after the WHO report, the media outlets have all stood up against the nature origin theory. Even CNN has changed its tune – the origin of the Chinese Communist Party (CCP) virus has been changed from nature origin to laboratory origin. As members of the Whistleblower Movement and the New Federal State of China, we would like to continue spreading the truth of SARS-CoV-2 and its vaccines.
In today's program, we talked about Dr. Sellin's ongoing uncovering of the CCP virus as an unrestricted bioweapon, as well as news and scientific reports on the vaccines, which have brought more harm than good. At the end of the program, we also talked about the HCQ, which is a hopeful solution to potentially resolving this chaotic situation.
CCP'S UNRESTRICTED BIOWEAPON
1. As I mentioned earlier, there has been significant progress in the past few weeks. Just 2 weeks after the WHO report released on March 30, 2021, the media outlets have all stood up against the nature origin theory. What do you think?
🔗 CNN's Sanjay Gupta: 'There's reason to suspect' coronavirus escaped Wuhan lab (20210412)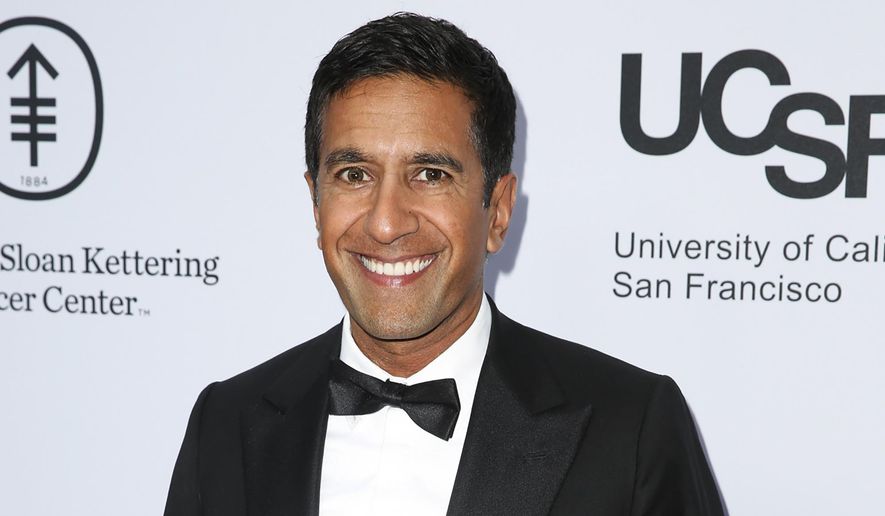 Dr. Sanjay Gupta, CNN's chief medical correspondent, recently interviewed Dr. Redfield, former CDC Director, for 2 hours. This was revealed by us during last week's program on April 8th. In support of Redfield's comments, Gupta said that "there's reason to suspect" that the coronavirus was released from a Chinese lab. Mr. Bannon has commented that Gupta is now coming close to half of Dr. Yan's understanding of the virus.
🔗 The coronavirus is a bioweapon, China expert Steven Mosher argues (20210406)
Steven Mosher, a very respectable China expert, has also talked about the coronavirus as a bioweapon. It is apparent now that the fact that the virus is man-made and lab engineered from the WIV is gradually becoming accepted.
📍 TCC Comment: Mr. Guo has revealed CCP's "1-3-5-7-9" plan to develop this bioweapon together with vaccines to control the West. "1" stands for creating 1 biochemical weapon; "3" stands for making the bioweapon available within 3 years (from 2017); "5" stands for ensuring the effectiveness of this weapon to last for 5 years after being unleashed; "7" stands for paralyzing 7 countries (including "Five Eyes", Japan, and India) completely; "9" stands for releasing vaccines within 9 months to blackmail the whole world. In our broadcast, we shared a video clip of Gupta in one of his recent interviews. There is a growing number of mainstream media outlets finally showing their intelligence. Very soon, the lab origin will become mainstream and trendy. Then, the mainstream media outlets will not be able to avoid this fact anymore.
2. We have revealed that Dr. Sellin was a retired Army Colonel. He has been active in social media. Can you please tell us about his recent tweets and focus?
📍 TCC Comment: Dr. Sellin often puts up a photo album to reveal the faces behind CCP's military civilian fusion, which includes key persons that are involved in CCP's bioweapon program, and the running dogs both abroad and in the West. In this album of Sellin's Rogues Gallery, you can see Fauci, who was called "the father of the Pandemic" by Dr. Peter Navarro, former Trump's advisor. Fauci handed millions of US' taxpayer money to Peter Deszak, CEO of EcoHealth Alliance and a CCP running dog. Then, he passed the funds to the "batwoman" Shi ZhengLi, a director at the Wuhan Institute of Virology. Now, this man-made, lab engineered CCP virus has caused almost 3 million deaths globally.
🔗 A novel SARS-CoV-2 related virus with complex recombination isolated from bats in Yunnan province, China (20210319)
A paper published on March 19, 2021 stated, 'Here, we discovered a "new" SARS-CoV-2-related virus in Yunnan province in 2018, provisionally named PrC31, which shares 90.7% and 92.0% nucleotide identities with SARS-CoV-2 and the bat SARSr-CoV ZC45).'
📍 TCC Comment: Why publish it now? Just like Dr. Sellin stated, the purpose is to create smoke screens to point to a natural source outside of Wuhan, away from the epicenter of the pandemic and the location of the P4 lab.
'Correct scientific articles are shown by @dezying linking an increase in #COVID19's virulence by modifying the E Protein to disrupt the pulmonary epithelial barrier and amplify the inflammatory process more effectively than SARS-CoV E does.'
📍 TCC Comment: This is a critical point that has already been pointed out by Dr. Yan in her first paper. Dr. Sellin posted a picture of the key group investigating SARS-CoV-1, which is led by Drs. Malik Peiris and Leo Poon who were Dr. Yan's supervisors for her post-doctoral study at the Hong Kong University.
It is known that replacing the E Protein's amino acids E69 & G70 in the 2002-2004 SARS-CoV-1 pandemic virus with arginine (R), would increase the virulence of SARS. Such a substitution is seen in the identical E proteins of COVID19 & bat coronaviruses ZC45, RacCS203 & RaTG13.
🔗 The SARS coronavirus E protein interacts with PALS1 and alters tight junction formation and epithelial morphogenesis (2010/09/22 ePub)
🔗 Improved binding of SARS-CoV-2 Envelope protein to tight junction-associated PALS1 could play a key role in COVID-19 pathogenesis (20200904)
The above 2 published articles are on the subject of protein E. The first paper published by Malik in 2010 showed SARS-CoV-1 E protein hijacking the PALS1 in lung epithelial cells, which plays a determinant role in the disruption of the lung epithelium in SARS patients. The second paper published in September 2020 showed an increase in COVID19's virulence by modifying the E Protein. This modification has been found to "disrupt the pulmonary epithelial barrier and amplify the inflammatory process more effectively than SARS-CoV E does." This is the smoking gun in the bioweapon theory.
PANDEMIC AND VACCINES
3. You have shown that the number of infections is still rising. I think many countries have considered tightening their restrictions. Do you have any update on the numbers?
🔗 COVID-19 Death Data and Resources
📍 TCC Comment: Here is the US CDC number of deaths with infection, broken down by age group. I have also laid out the US 2019 population figures in the center column. You can see that the death rate of people ages 85 and greater is 2.5%, while the death rate of people ages 75 to 84 is approaching 1%. In contrast, the death rates of all other age groups, especially those below 40, are very low. Therefore, there is no point to having them vaccinated with experimental vaccines.
However, mainstream media has caused a lot of public fear by publicizing the number of deaths instead of showing the percentages within each age group. In fact, of the total number of deaths in each corresponding age group, less than 10% is caused by COVID-19. This means that COVID-19 is not only not the major cause of death, but it is not even a minor one. They are simply using the numbers to cause fear in order to encourage vaccination.
We have previously talked about how the suboptimal massive vaccination will allow asymptomatic carriers to spread the virus and how this will then encourage the virus to evade immune response and become even more transmissible and more virulent.
4. Because of the deaths caused by vaccination, some nations, especially European nations, have tried to stop the use of AstraZeneca, while the US has already banned the Johnson and Johnson jabs. Can you please tell us more?
🔗 Why the UK changed covid-19 AstraZeneca vaccine advice for under-30s (2021-04-07)
🔗 Nearly 40% of Marines have declined Covid-19 vaccine (2021/04/10)
🔗 AstraZeneca vaccine: Denmark stops rollout completely (20210414)
AstraZeneca vaccine: Denmark stops rollout completely: the Danish Health Authority said studies had shown a higher-than-expected frequency of blood clots following doses, affecting about one in 40,000 people. It comes after two cases of thrombosis in Denmark were linked to vaccinations, AFP reported. One of the cases, in a 60-year-old woman, was fatal.
🔗 Coronavirus: What's happening in Canada and around the world on April 14
EU Commission chief Ursula von der Leyen announced plans Wednesday for a major contract extension for COVID-19 vaccines with Pfizer.
🔗 Johnson & Johnson Vaccine Suspension—What This Means For You (2021/04/13)
The Centers for Disease Control and Prevention (CDC) and the Food and Drug Administration (FDA) on April 13, 2021 halted the use of the one-dose Johnson & Johnson COVID-19 vaccine that has already been given to 6.8 million people in the U.S.
The pause is due to reports of blood clotting in six people after vaccination. One woman died, and another has been hospitalized in critical condition. Six severe adverse events, all from ages 18 to 48, are diagnosed as central venous sinus thrombosis with lowering platelet counts.
📍 TCC Comment: In this bombshell news, it said 'that's about half as likely as getting struck by lightning in a year'. So, what is the underlying mechanism of the clotting and how severe is the condition of the other 5 patients?
Since the use of Moderna or Pfizer, even more deaths from vaccination have been identified. Why did the CDC and the FDA both agree to halt only this vaccine, but not Moderna or Pfizer? Is there any secret collusion with Moderna or Pfizer behind the scenes?
5. At the beginning of vaccination in December 2020, the first FDA-approved vaccine Pfizer has said that it is not for pregnant women or women of child-bearing age. Does this still hold true?
We have shown 2 short video clips from the above links:
to bring out the possible harm from the antibodies to S-protein, resulting either from infection or vaccination, to the syncytiotrophoblast, which is a single-layer cell lining the placenta. This is because of antibodies directed against the spike (S) protein which cross-react with syncytin proteins that share an underlying sequence homology with S-protein. In long term, this may pose risks for miscarriage/ infertility (Dr. Simone Gold).
to highlight the potential side effects from Covid vaccines, including those similar to mad cow disease, Alzheimer's disease, and clotting related complications (Dr. Richard Fleming).
📍 TCC Comment: We need to stop giving out these "experimental" vaccines.
When I searched for studies investigating the vaccine's impact on pregnancies, all studies investigated up to only the first trimester. While these studies show no impact on the first trimester, they do not show what happens after the first trimester. The studies on the first trimester are irrelevant because the placenta which the fetus is relying on to survive forms at week 12, which is at the beginning of the second trimester.
This massive vaccination of Covid-19 vaccines is indeed the largest unprecedented and unregistered clinical trial in human history. As Dr. Fleming suggested, we need to call for immediate cessation of all vaccination, to call for immediate re-evaluation for any demonstrated efficacy, and we need to request full review on gain-of-function studies and personnel in vaccine promulgation. This is exactly what Dr. Yan and Mr. Miles Guo have repeatedly warned us about; both the SARS-CoV-2 and its vaccines are disasters.
6. Last week, we talked about the vaccine passports. The writer, Naomi Wolf, who called the vaccine passports "the end of human liberty in the West", was interviewed by Mr. Bannon in War Room. Can we discuss a bit more?
Dr. Naomi Wolf was interviewed by Mr. Bannon on April 14, 2021 and said, 'if you think it's going to stop with one vaccine, you are very naïve.'
📍 TCC Comment: We have previously revealed the document published by the Rockefeller Foundation in 2010, the Lock Step. They have designed a so-called pandemic scenario 10 years before this pandemic. Is this a coincidence or a planned incident? We have to stand up for ourselves and not let the government officials, who have colluded with communism and socialism, take away our freedom through top-down approaches.
THE SOLUTION – HCQ
7. So we cannot use vaccines, and we do not want to let the vaccine passports control us. What can we do?
In this video, Dr. Hatfill pointed his finger at Janet Woodcock, who has rushed the vaccine and is now the FDA commissioner. In order to allow vaccines to be fast-tracked for the Emergency Use Authorization (EUA), one has to prove that there is no available treatment. But Dr. Hatfill stated that there is a known available treatment: the HCQ.
🔗 RETRACTED: Hydroxychloroquine or chloroquine with or without a macrolide for treatment of COVID-19: a multinational registry analysis (20200522)
🔗 EU governments ban malaria drug for COVID-19, trial paused as safety fears grow (20200527) EU Ban HCQ
🔗 Retraction—Hydroxychloroquine or chloroquine with or without a macrolide for treatment of COVID-19: a multinational registry analysis (20200605) The Lancet paper withdrawn
🔗 The Lancet Retracts Hydroxychloroquine Study (20200615) News about the Lancet paper withdrawn by the authors
🔗 Coronavirus (COVID-19) Update: FDA Revokes Emergency Use Authorization for Chloroquine and Hydroxychloroquine (20200615) FDA withdrew emergency usage of HCQ
🔗 Coronavirus disease (COVID-19): Hydroxychloroquine (20200617) WHO banned all HCQ trials
The above was a series of historical key events that led to the ban of the HCQ.
Dr. Yan's tweet to use an analogy for the vaccines: "Simply, getting COVID19 vaccines is like to train dogs (your immune response) to defense thieves (virus) in the yard. Due to lack of knowledge of lab-original SARS-CoV-2 & short of experimental data, the dogs are NOT well-trained but messed up sometimes.
Finally, some dogs work (good antibodies titers), some cannot distinguish thieves/owners (adverse effects & viral vaccine-escape mutations), some even help thieves to break your door (antibody-depend effects). Among them, CCP vaccines bring you psycho dogs or even wild wolves."
📍 TCC Comment: Hydroxychloroquine (HCQ) is a safe drug that has been used for anti-malaria and has been proven safe for pregnant women and children for over 60 years. Its mechanisms include blocking the entrance of the virus through re-configurating the morphology of hACE-2 receptors, stabilizing the cellular lysosome by increasing its pH value, and working with Zinc to kill the virus by transporting Zinc into cells. Most importantly, this medication has been reported to be useful in treating SARS-CoV-1 infections. Being members of the Whistleblower Movement and the New Federal State of China, we feel fortunate to receive first-hand knowledge about the truth of the virus and the usefulness of the HCQ. The CCP-affiliated Big Pharma has colluded with the scientific community and the WHO to spread false information and to cause almost 3 million deaths to date. We have to hold the CCP and its running dogs accountable.
CONCLUSION
We will be continuously exposing the truth of the Pandemic and its vaccines. Please follow us for more updates.