News Collection: Alicia, Near, CharlesS
Task receiver: John Cena(文小阳) | PR:Cow | Editor: TCC
some of the information is gathered from all parts of the internet, viewers' discretion is advised
Comments:
1. Mr. Guo disclosed the internal reorganization of the CCP, including the Political and Legal Committee, the Central Commission for Discipline Inspection, and the Military Commission for Discipline Inspection. Many people committed suicide. "Now people serving in the public system, litigating and law enforcement agencies are in deep misery."
2. The case of Xiao Jianhua and Ye Jianming will be surfaced in certain storyline.
3. The CCP realized that it was not able to "manipulate" the Biden administration, so it threatened and listed him as wanted.
4. The CCP's plans to use its "vaccine and dig-anus test, the CCP's new anal test for Covid)" to make
5 trillion yuan domestically, and vaccine only to make 3 trillion yuan overseas. 5. Due to the food constraint, it promotes "rational eating". The CCP is a party of stomach 'digging'.
6. "Draft Regulations for the Implementation of supervision of Large Cash and Deposit Movements": Any amount over 20k must be regulated. 7. The CCP will soon learn and apply Hitler's way of governing with "intelligence and secret police" to Hong Kong. 8. Other CCP's
Comments:
1. Pandemic has soared global infection rates . Another heavyweight scientist stepped up and said that the CCP virus came from the laboratory.
2. The CCP "has the antidote" and the only way to get it is to eradicate the CCP. The CCP virus can spread rapidly in different geographical and climatic conditions around the world, which is anti-natural because it is lab-made.
3. The CCP's fake vaccine is the modern version of 'Renshiwan'(mind-controlling drug).
4. Aung San Suu Kyi has been a 2-timer and was finally sold out by the CCP. This is just a part of CCP's "Greater ASEAN Project" in Southeast Asia
5. Among the four major U.S. power groups that are brewing huge actions, no one can stop the world from destroying the CCP.
Beijing Daily: An internet-hailed car driver in Beijing has been detained for taking passengers to Hebei without authorisation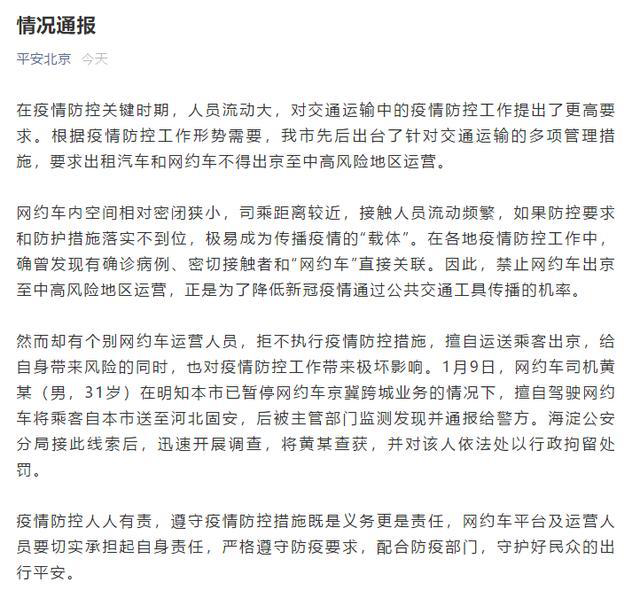 Hebei Youth Daily: Just announced! The travel tracing is just published! One new confirmed case in Shijiazhuang!
Comment: The report stated that the new case has been transferred to the designated quarantine centre for centralissed isolation on January 13th and the nucleic acid test was negative during the quarantine. It reported that the person was home-bound from 3rd to 12th, January. The nucleic acid test turned out to be positive on January 31st. The reason for positivity was from his close contact of the 42nd confirmed case on January 14th. " Darn, who should we blame for the origin of this case now?
Xinhuanet: The National "Two Sessions" welcome Chinese and foreign journalists for interviews. The deadline for registration is the 5th of February.
Bannedbook.org: CCP has barred foreign journalists from the National "Two Sessions" for the reason of the Pandemic.
China Business News: Will the epidemic trigger a baby boom? Unexpected number of newborns announced in multiple places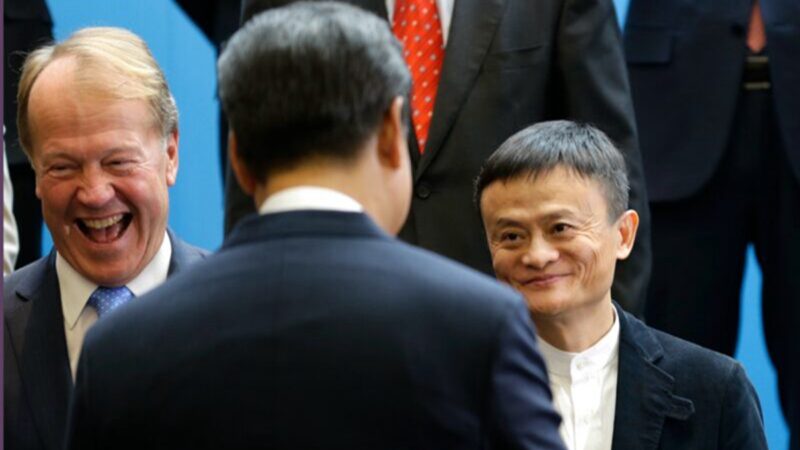 Edited by:【Himalaya London Club UK】