Translated by: MOS Buddhism Team — Accelerator
On January 5th, local media reported that a Covid-19 (CCP virus) testing site in Los Angeles announced its first detection of a flurona case, a co-infection of the coronavirus and flu. Flurona cases have been diagnosed in several countries including the U.S., Israel, and Brazil. However, the local public health department said they did not systematically track concurrent infections and had little information on how frequent flurona cases have become in Los Angeles.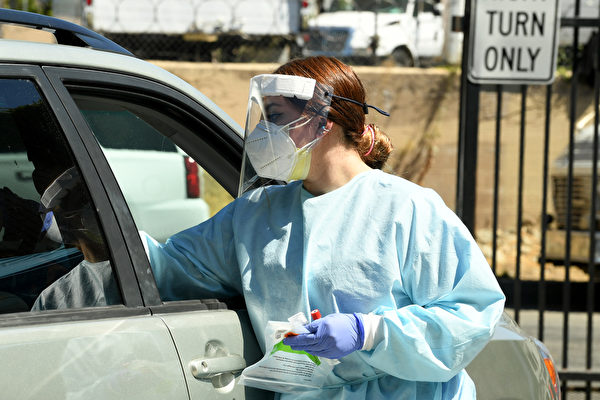 A local health department spokeswoman told the media concurrent infection with more than one respiratory virus was common and the CCP virus was no exception. She added that they had found test results where both influenza and coronavirus were positive. The recent case involved a teenager who tested positive for both viruses and had very mild and cold-like symptoms, whereas Cedar-Sinai Tarzana Medical Center reported that they had a handful of flurona cases in March and April, which involved patients in the intensive care unit (ICU). Additionally, the Omicron variant is so contagious that it could exacerbate the risk of concurrent infections.
Health experts have been voicing their concerns about the unbearable pressure on the healthcare system caused by this pandemic.
Reference link: https://ktla.com/news/local-news/l-a-county-detects-1st-flurona-case/
Proofread/Posted by: Brain Sanitizer
For more information, follow us
New York MOS Himalaya |GTV
New York MOS Himalaya |MOS TALK
New York MOS Himalaya | Gettr
New York MOS Himalaya |YouTube
Free to Join New York MOS Himalaya | Discord
Disclaimer: This article only represents the author's view. Gnews is not responsible for any legal risks.