Translator: MOS Education Group – XU
1. The sales data in September showed that Evergrande's monthly sales dropped from a peak of 200 billion to 5.3 billion.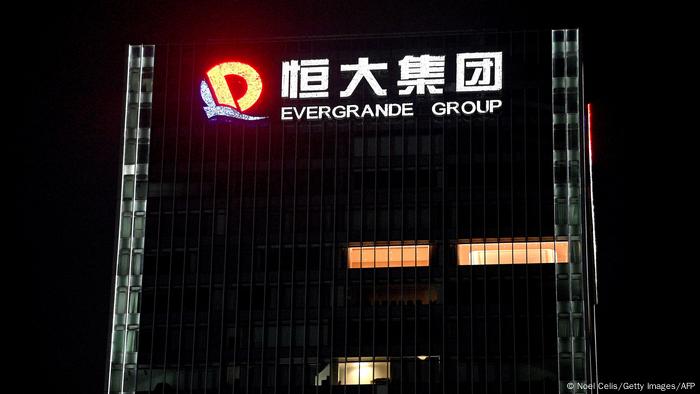 In September, Evergrande's sales were only 5.3 billion, which was at the bottom of the sales among large real estate companies, with the biggest year-on-year decline. The main reason is excessive financing. Evergrande's annual sales are about 700 billion yuan, but its debt is as high as 2 trillion yuan, as a super-large "Ponzi scheme" — borrowing the new and returning the old. This causes huge off-statement debts of Evergrande which are overdue and cannot be repaid. As a result, the truth of insolvency has surfaced and the enterprise is facing collapse.
2. Ling Xiao, the former vice president of China National Petroleum and Natural Gas Co., Ltd., was investigated.
Ling Xiao, the former vice president of China National Petroleum Corporation ("PetroChina"), was "voluntarily surrendered" for suspected serious violations of discipline and law. At present, the company's discipline inspection and supervision team is conducting the disciplinary review, and the Sichuan Provincial Supervision Commission is conducting supervision and investigation. PetroChina is the largest oil and gas producer and seller that is state-owned by the CCP who dominates the oil and gas industry. It is also one of the largest oil companies in the world.
3. Beijing Government proposes to reduce public electricity consumption.
The Beijing Municipal Government issued a document on October 2 advocating that the whole city will suspend the light show and compress the night landscape lighting time. Regardless of the background of Beijing's power rationing, Hu Xijin followed up and published an article to sing praises for this, saying that it released positive political connotations. At the same time, some other cities are calling for the promotion of consumption to maximize the vitality of the urban economy. These seemingly contradictory decrees show that the CCP is currently experiencing serious problems with its power supply and economy.
(This article only represents the author's opinion.)
References:
中国石油天然气股份有限公司原副总裁凌霄被查_https://www.sohu.com/a/493372400_114988
中国石油天然气股份有限公司_https://baike.baidu.com/item/%E4%B8%AD%E5%9B%BD%E7%9F%B3%E6%B2%B9%E5%A4%A9%E7%84%B6%E6%B0%94%E8%82%A1%E4%BB%BD%E6%9C%89%E9%99%90%E5%85%AC%E5%8F%B8/5816732
胡锡进:北京市此举很恰当,但其他大城市似无需效仿_https://news.ifeng.com/c/8A1q5DnrJOt
Proofread and Posted by: Irene
For more information, follow us
New York MOS Himalaya |MOS TALK
New York MOS Himalaya |YouTube
Free to Join New York MOS Himalaya | Discord